Sanjusangendo is a Buddhist temple located in the Higashiyama district of Kyoto, Japan. The temple is known for its impressive hall, which houses over one thousand statues of the goddess Kannon, also known as the goddess of mercy.
The temple was originally built in the 12th century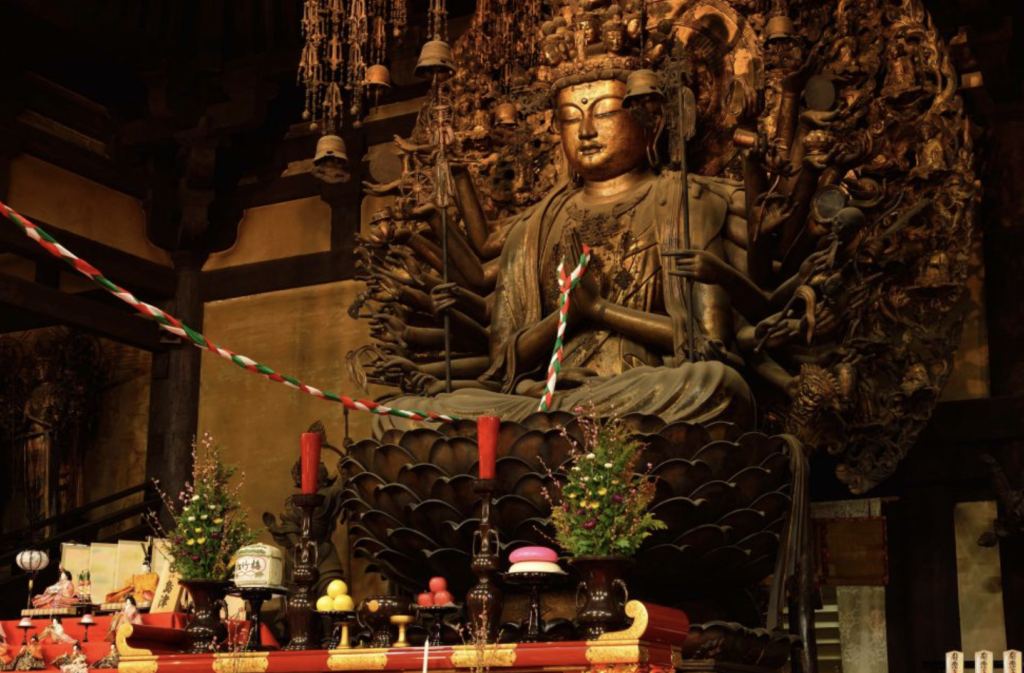 The temple was originally built in the 12th century and has undergone several renovations and restorations over the years. The current hall was built in 1266 and is the longest wooden structure in Japan, measuring 120 meters in length.
Visitors to Sanjusangendo are immediately struck by the sight of the hall's impressive interior, which is lined with a thousand statues of Kannon. The statues are arranged in 10 rows, with the largest statue of the goddess located at the center.
Each of the statues is unique, with different facial expressions, hand gestures, and clothing. The statues are said to represent different manifestations of Kannon, who is believed to have the power to bring compassion, healing, and protection to those who pray to her.
Sanjusangendo also features a beautiful garden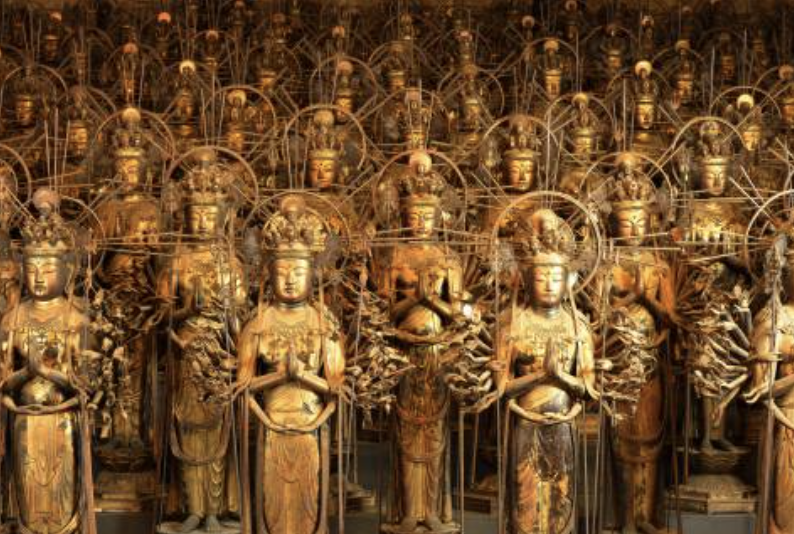 In addition to the hall of statues, Sanjusangendo also features a beautiful garden and several other smaller halls and buildings. The temple is also home to a number of cultural treasures, including ancient Buddhist scriptures, artwork, and artifacts.
Sanjusangendo is a popular destination for tourists and locals alike, particularly during the spring and autumn seasons when the temple's garden is in full bloom. The temple is also famous for its archery competition, known as Toshiya, which takes place in January and attracts thousands of visitors each year.
Visitors
Visitors to Sanjusangendo can also participate in a variety of cultural activities, including calligraphy, tea ceremonies, and Zen meditation. The temple also hosts several events and festivals throughout the year, including a candlelight ceremony in the autumn and a traditional Japanese music concert in the spring.
Overall, Sanjusangendo is a must-visit destination for anyone interested in Japanese culture, history, or spirituality. The temple's impressive hall of statues, beautiful gardens, and rich cultural heritage make it a truly unique and unforgettable experience.
All Photos by https://www.discoverkyoto.com/places-go/sanjusangen-do/