Tokyo Station is one of the most iconic landmarks in Tokyo and a must-see destination for anyone visiting the city. This historic station, which was first built in 1914, has been serving as the gateway to Tokyo for over a century and is now a hub for both local and long-distance trains.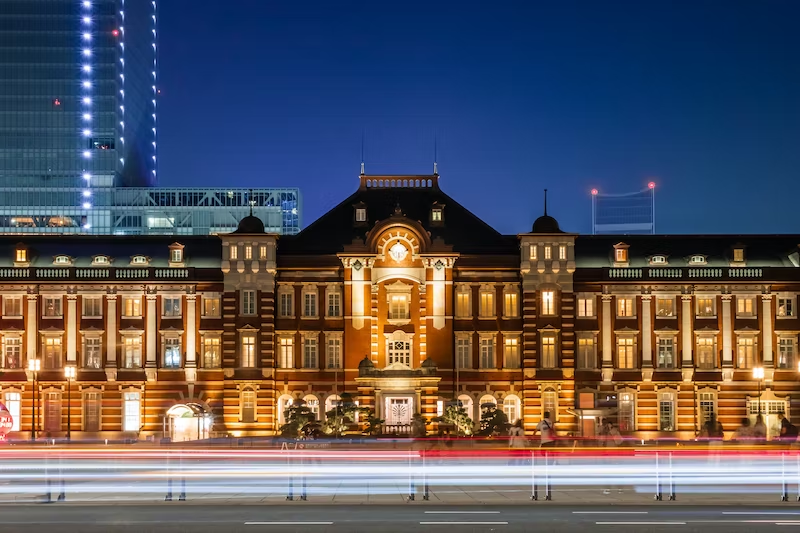 History of Tokyo Station
Tokyo Station was originally built in the early 20th century and underwent major renovations in the 1980s to restore its historic appearance. The station's iconic red-brick facade and towering domes are a testament to its rich history and the importance of the railways in Japan's development.
Today, Tokyo Station is one of the busiest train stations in Japan and a hub for both local and long-distance trains. It serves as the starting point for the world-famous Shinkansen bullet train, which travels between Tokyo and other major cities across Japan.
Architecture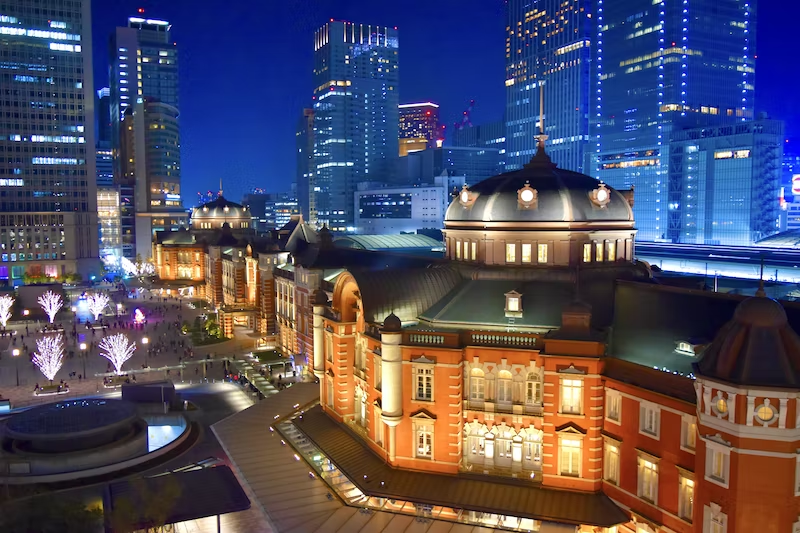 Tokyo Station's stunning architecture is a blend of Western and Japanese styles, with a focus on the use of traditional Japanese materials such as wood and stone. The station's central dome, which is over 100 years old, is a symbol of Tokyo Station and has been meticulously restored to its original glory.
Inside the station, visitors can see a range of architectural styles, from the modern and sleek design of the Shinkansen platforms to the traditional Japanese-style rooms and corridors.
Shopping and Dining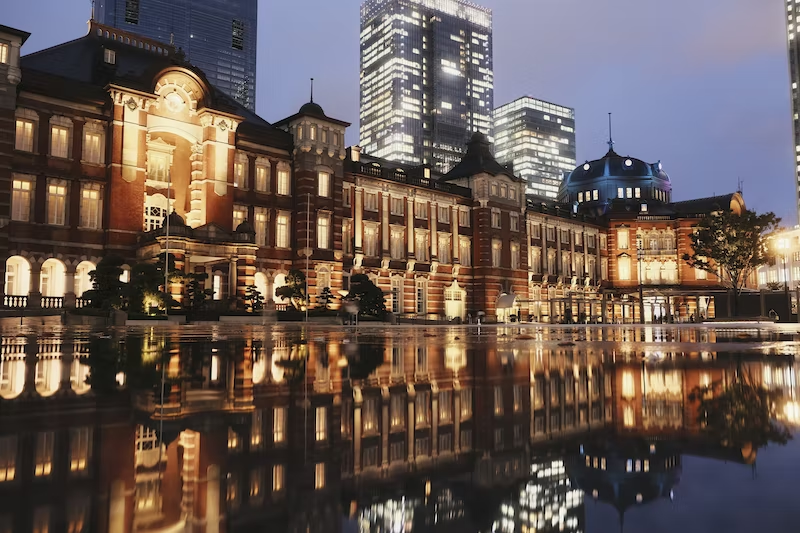 Tokyo Station is not just a transportation hub, but also a shopping and dining destination. The station is home to a wide range of shops and restaurants, offering everything from traditional Japanese cuisine to international fast food.
One of the most popular spots in Tokyo Station is the "Tokyo Character Street", a shopping arcade featuring a variety of shops and cafes themed around popular Japanese characters such as Hello Kitty and Doraemon.
Visiting Tokyo Station
Tokyo Station is easily accessible by public transportation and is located in the heart of the city. Visitors can explore the station's historic architecture and enjoy shopping and dining in the many shops and restaurants located within the station.
For those interested in train travel, Tokyo Station offers a range of train services, including the Shinkansen bullet train, which offers fast and comfortable travel between Tokyo and other major cities across Japan.
Tokyo Station is a must-visit destination for anyone visiting Tokyo. Its historic architecture, bustling atmosphere, and convenient location make it one of the city's most iconic landmarks. Whether you're a train enthusiast, a history buff, or simply looking for some great shopping and dining options, Tokyo Station has something for everyone.